Preparation
Research about this walk was easy, there is so much written for those who want to do this walk. I went onto the Official Hadrian's Wall website (www.hadrians-wall.org) where I was able to order the Hadrian's Wall Path Summer Passport for each of us. They also sent me maps and lots of information about what to look for and places of interest.
Jenny, Brenda B. and Heather were able to get out for training days most weeks, being fairly fit and active we felt that we would manage this walk without too much trouble. Bramble joined us to ensure that we were doing the training properly.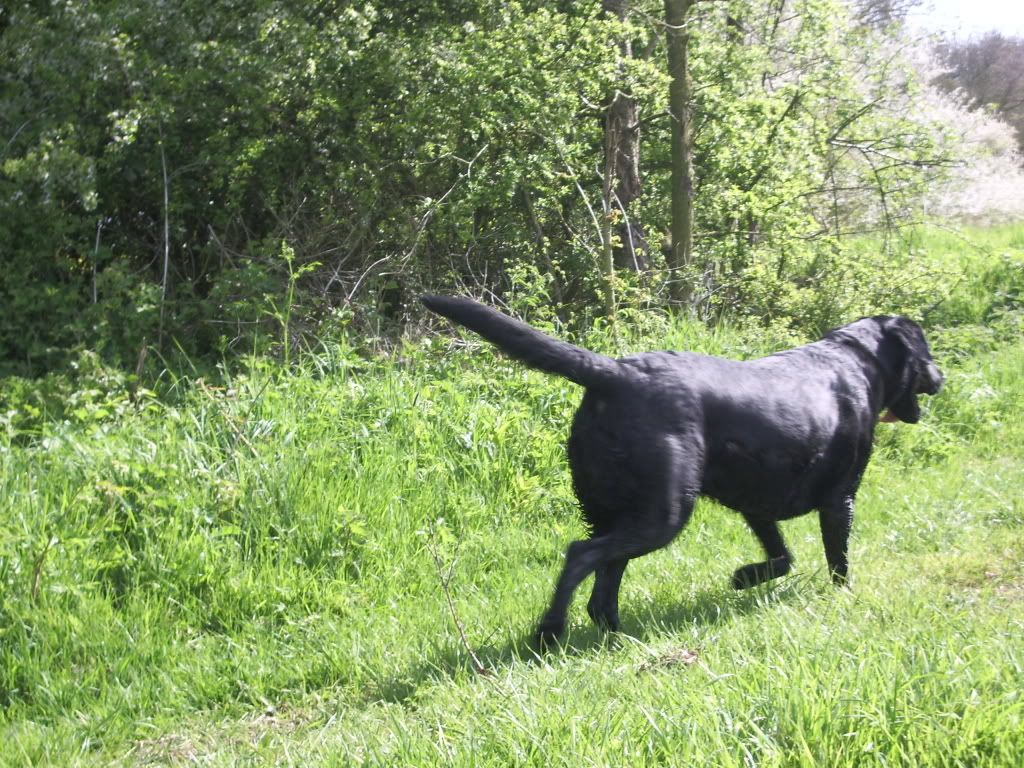 Bramble showing us the way
Deciding what to take was not too much of a problem, as Brenda M. was our back up driver and we could collect things if we needed them during the day after a quick phone call. We tried to meet Brenda M. for lunch on most days, and for some reason there was always either a pub or tea shop available at the requisite time for this purpose.
We booked our B&B's with Sherpa Van in advance of the walk, so that we at least knew that we would have a bed at the end of each day. We all feel the same about having our accommodation booked in advance we don't really mind what it's like so long as it's a bed!
The only investment that I had to make for this walk was a copy of 'Henry Stedman's Hadrian's Wall Path 2nd edition'. I trust the Henry Stedman books implicitly, the directions are easy to read, and the information contained in these little volumes is invaluable.
Getting out to do the training was a wonderful opportunity to see some of the lovely spring flowers...
and wildlife...

Jenny's found a friend!